sm.digital
maximum service quality
We have been working with mostly global corporations for more than 10 years. Sanal Mimarlar's clients are sure that they get the maximum service quality.
deep knowledge
Founders of Sanal Mimarlar are graduated from respected universities Boğaziçi & ODTÜ, they are authors of the book "E-marketing trategies". The staff have this perspective as well, they have strong knowledge on their field.
10+ years of experience
Sanal Mimarlar serves respected companies for more than 10 years. We were in the sector when there was only 3 million internet users now 35+ million) and 0,15 billion TL e-commerce volume (now 30+ billion TL).
strong references
Our high quality service has taken notice of big / global corporations. We are proud to have worked with such clients like Aviva, Dell, Boyner, Beymen, Sompo Japan, Watsons, Xerox. (for more)
sm.web & e-commerce
web sites & portals
Sanal Mimarlar's expertise will ensure you have a web site providing strong visual effect, creating positive user experience. Conversion is the focus in our work.
e-commerce
Newest software, strong coding, maximum security, clear navigation and social media intergration will bring you fantastic results.
We back up your project with our expertise on SEO, Adwords & online ads, social media management and conversion.
sm.digital advertising & SEM
sem
Get the most from search engines
Our knowledge deep enough to write a book and years of experience will secure fantastic results on SEO (search engine optimization), maximum conversion on Adwords (we are Google Adwords Partner Agency).
sm.clients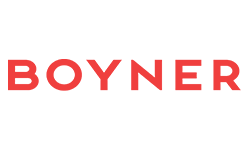 sm.contact
SM Digital | Sanal Mimarlar